Williamsburg Homes With Acreage | Williamsburg School District | Top Agent
Williamsburg Homes With Acreage | Clermont County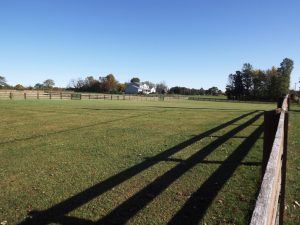 In the market for a home with 1 or more acres in Williamsburg?  Williamsburg Homes With Acreage continually updates with all listed homes that are currently available.  There are only "Active" listings.  You won't hit the frustration of learning a home of interest has been under contract for several weeks.
Williamsburg is located in Clermont County's quiet corner.  Within a short drive is the hub of Clermont's shopping, dining and entertainment center in Eastgate. Just to the south is a great state park, East Fork.  The area offers great deals on home while enjoying a very solid market.  Time on market and sale to list price are among the strongest in the county.
Below the EZ Form is a list of all currently listed homes that are active on the market.  The list is continually updated so you may want to book mark this page for future reference.  If it would be of help having a top agent keeping you up to date on opportunities like this or with any other type of home, just us the EZ Form below!
Other Williamsburg opportunities! Click Here!
[caldera_form id="CF598f5d7ce6939″]