Crosspointe New Homes And Condos | Batavia School District | Clermont New Homes For Sale
Batavia Township | New Construction
Crosspointe New Homes And Condos has some great new offerings!  At the time of this blog post, there is one condo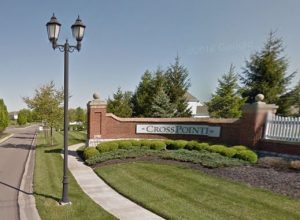 immediately available and ones that are about to be started which you can choose the amenities if you act fast!
Of the condos currently available, Drees has the Halifax II.  This two story home offers a unique openness not found in other condos.  A client of mine recently purchased one and I was impressed how well the space is utilized, both on the main floor and upstairs.  The open staircase has a landing and leads to a second floor with a loft area that could easily be converted to a third bedroom.  The spacious master has a HUGE walk in closet as well.  Asking price for this home is at the time of this post, $148,195.
Drees also has some immediate and soon to be finished single family homes.  There are two versions of the popular ranch, Alexander.  This is a great home for someone wanting a stylish and simple life style.  With a two car garage and two baths, this three bedroom home has a full unfinished basement as well.  Prices at the time of this post run from $220,665 to $230,460.
Drees also is offering the 2,476 square foot Ashton.  This two story home has 4 bedrooms along with 2.5 baths.  The full basement is ready for whatever you'd like to do with it!  Asking price at the time of this post is $236,635.
For all the new  and existing homes in the community currently available, please see below.  If you want to explore options of creating your own home with the amenities you want, either call or text us at 513-201-7890 or Click Here.
Just a note, the builder's sales people represent the builder, not you!  Our working for you costs you nothing and has no impact on the price of the home.  Before contacting any builder's sales person, connect with us!
Oh yes, if you'd like to create your own, specialized search, Click Here.