Crosspointe Home Sales 11/17 – 1/18 – Batavia | Batavia School District | Clermont County
Crosspointe Homes For Sale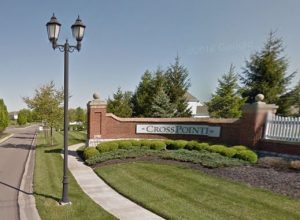 Crosspointe Home Sales 11/17-1/18 – Batavia.  YOWSERS!  What an impressive showing!  During the past three months, Crosspointe home sales saw sale prices at 100.16% of asking price.  PHENOMENAL!!!  This is an average of both single family and condo.  One of the biggest variations of sale price to list price was the condo at 2089 Commons Circle 17B.  Likely due to a low list price of $94,900, it sold in 16 days for $119,150.  Some other condos which are under contract are in the $120's.
A tale of the tape.  Homes that sold were on the market for an average of 60 days.  Homes that are still active on the market have been on the market for an average of 85 days, with the longest being 147 days.  Bottom line, any home that is on the market for longer than 60 days may be suffering from the wrong marketing or the wrong pricing.
Of the sold homes, 4 were condos, half of those were new construction.  These sales are the ones responsible for the high sale price to list price ratio.  The other four sales were single family with only one being new Drees construction.  They saw and average sale to list price ratio of about 97%.
Check out the details on the single page break down by Clicking Here!
This list is continually updated so you may want to either bookmark this page or take advantage of the list below to know when homes of interest come on the market.  This list includes homes not submitted to third party sites like Zillow.
Would you like to be on the "First To Know" list as new listings become available?   Click Here.
If detailed information will help you in deciding whether to sell your home, Click Here.
Currently Listed Homes: